Discover the Exact System We Used to
Build a $6.3 Million a Year Business...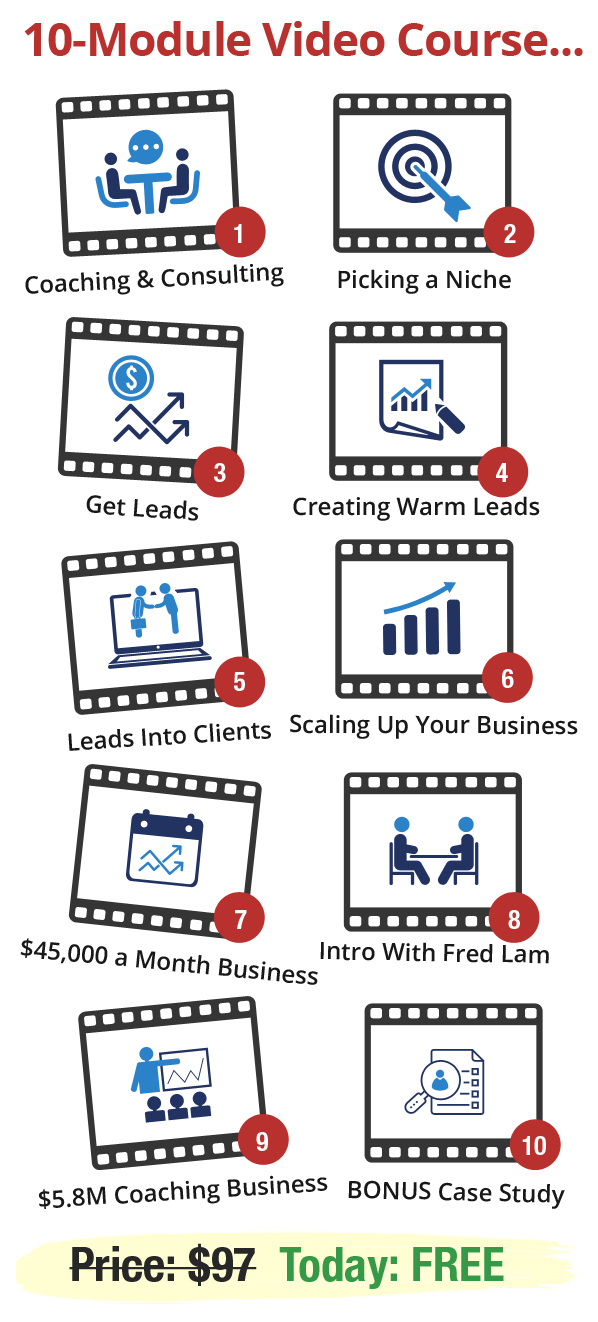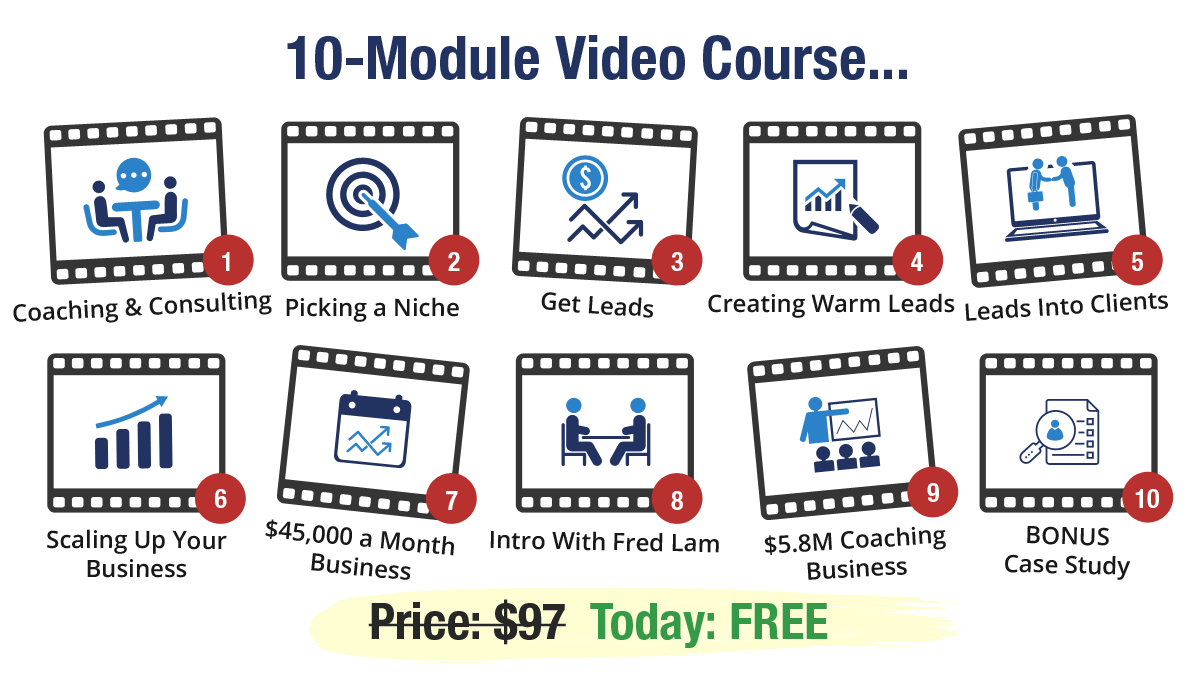 You've seen them before - the people who enjoy flexible hours, high rates, freedom of schedule, and location independence…
I'm talking about coaches & consultants.
These are the people who get paid big bucks to solve problems for other people. Now, maybe you've been wanting to start a business before but you're not sure what to do or where to start.
Well, you might want to consider the coaching & consulting niche...
As a coach or consultant, you're simply bringing a person from Point A to Point B. And because there's something in your life that you're better at than someone else...
...you can get paid a lot of money for helping people get where they want to be!
The business model is simple and straightforward, and you can still make a massive impact—on both your clients and you.
To get started, grab your seat in our free 10-part training and we'll walk you through it…